Sustainability Report
The report contains information about our initiatives in the areas of the environment, food safety, social contribution and employees.
Sustainability Report 2021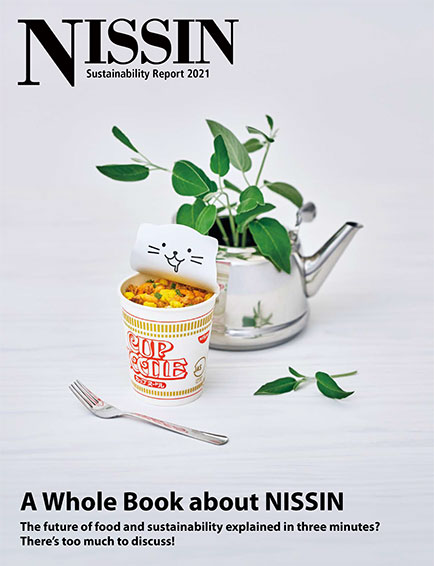 Sustainability Report 2021 [6.8MB]
Period Covered by this Report

Fiscal 2021 (April 1, 2020−March 31, 2021) but also includes any significant information from before and after that period.

Scope of Report

This report covers mainly NISSIN HOLDINGS CO., LTD., and the NISSIN FOODS Group, which comprises seven Japanese business corporations and multiple overseas business corporations. The scope of aggregation for environmental and social performance data are stated in each case.